Most men who drink too much sooner or later face problems with getting and keeping an erection. In other words, many of us could end up with alcoholic impotence. And, unfortunately, not many ask specialists for advice. My colleague, a psychiatrist, helps her patients not only restore their human qualities, but also solve specific male issues. And around 70% of such difficulties are due to alcohol addiction. Let's see how to restore male potency in a recovering alcoholic.
The main reasons for alcoholic impotence
First, you need to understand how impotence develops in a drinking man. You might already know that ethyl alcohol affects all human organs and systems, including the brain. Sexual arousal, like all the impulses, comes from the brain. Then, the signals enter the spinal cord, and then, the processes of filling the blood vessels of the genital organs activates. However, ethanol can block impulses, so no erection occurs.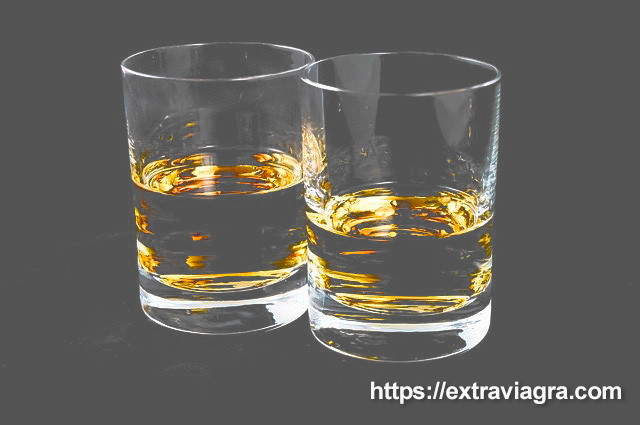 In addition, alcohol affects the cardiovascular system. During sexual arousal, a large amount of blood fills the penis, thus allowing a man to maintain an erection. If you drink too much alcohol before sex, the vessels just cannot help provide a good boner. Moreover, with systematic use of such drinks, the walls of the vessels become thinner. In other words, alcoholic impotence becomes almost irreversible.
Other links between alcohol consumption and erectile dysfunction
Now, let us focus on the nerve endings. Quite often, prolonged use of alcohol leads to the death of nerve endings in the male organ, causing severe erectile dysfunction.
Another reason for sexual disturbances in drinking men is a violation of the hormonal background. The production of testosterone reduces. Due to a lack of this hormone, sexual desire reduces, too. Furthermore, this hormonal condition may cause erectile dysfunction, male infertility, testicular atrophy and disruption of the prostate gland.
Another point concerns psychological problems in an alcoholic, which also lead to problems with potency. The worst is that most often such men start drinking even more, thus worsening the situation.
Once again: How to avoid alcoholic impotence
If a man who regularly drinks alcohol has problems with potency, he should contact specialists. But first of all, try do drink in moderation. Even reducing the amount of alcoholic beverages you drink, you can improve your condition and sexual life. Still, better give up alcohol. Another good advice is to see a therapist. Most often, men with history of alcohol abuse have to take medicines in order to restore sexual function.